Angling in Norfolk
Angling in Norfolk is a very popular pastime for visitors and residents alike. Norfolk has such a peaceful atmosphere, lovely countryside lending a great pull to those fishermen keen to try out the huge number of fishing areas to be found on the Rivers, Broads, Lakes and Drains. There is a great variety of fresh water fish to be found in the inland waters of Norfolk and for those anglers keen to breathe the salt air, beach and sea fishing in Norfolk are a must and on a good day you can expect to find abundant Tope, Mackerel, Bass and Cod all ready to give you a good run for your money. Crab fishing for the small and large people alike is such fun and definitely a great fun day out.
Fishing in Norfolk is one of the biggest and most popular pastimes, attracting anglers of all over the country, many eager to be crowned Champion Fisherman landing the biggest fish ever recorded.
Some good fishing spots are privately owned along some of the rivers and private fishing lakes. There is Coarse fishing for Bream, Carp. Tench and Roach available at Blickling Lake, Felbrigg Hall Lake, Gunthorpe Hall Lake where tickets are available on the bank as well as Gunton Lake and Holkham Lake and the northern part of the Norfolk Broads, namely Barton Broad, Hickling Broad and Heigham Sounds.
The waters aound the Norfolk Coast are rich in stocks of Bass, Tope and Cod that can be caught off-shore from Wells next the Sea; along the coast to the shingle bank at Cley and Salthouse beach, where Skate and Thornbacks have been caught in the past.
Or why not treat you and your fellow angling friends to a chartered fishing day trip provided and crewed by local fishermen who know some of the best spots for sea fishing in the area as well as the conditions of these coastal waters so that you and your friends or family can enjoy a memorable and hopefully successful fishing trip on the North Norfolk coast.
Good night fishing at Weybourne, Sheringham and West Runton to Cromer, and its pier, the breakwaters east of it and the lifeboat shed piles that provide good fishing for Mackerel in summer, whilst in late autumn and winter, Cod, Whiting and Codling can be caught beyond the promenade from West Beach onwards to Overstand, Mundesley and Trimmingham and finally ending at Walcott and Bacton that provide good all year round sea fishing with high tides in the evening being the best time of bagging a good catch.
You can launch your own boat for sea fishing from slipways at Blakeney, Cromer, East Runton, Morston, Sea Palling, Sheringham, Walcott, Wells, West Runton and Weybourne – but check out local knowledge about the shifting sands, mud channels and tidal conditions of these coastal waters.
Of course North Norfolkand the Norfolk Broadsare very well known but South Norfolk offers more than one lure for the fisherman. The countryside is teeming with private lakes, reasonably priced for a wonderful days fishing. Many of the lakes offer accommodationtoo so for the avid fisherman - heaven and also for the not so keen families a lovely peaceful place to relax and enjoy a well deserved holiday.
The same goes for West Norfolk with its wonderful fens, marshes and dykes, again all bursting with fish but very peaceful and serene.
Fresh water fish namely Bream, Eels, Perch, Pike, Rudd, Roach, Carp, Tench, Ruff, Barbel, Chub, Dace, Crucian Carp, Stickleback, Gudgeon, Zander and Catfish are found in great numbers throughout Norfolk
Scary Big Pike (above)
Beautiful Bream (above)
Tench (above)
You can find great fishing holes throughout Norfolk, but all Anglers should ensure that they have an Environmental Agency fishing licence during the open season and that they have the necessary permission to fish on privately owned water, those controlled by angling clubs or on banks of tidal waters.
The fishing season dates are:
Coarse Fishing: From 16th June through to 14th March the following year.
Please remember the closed season applies to all the broads and rivers from 15th March to 15th June inclusive.
If you buy a one or eight day licence or an annual licence which runs from 1 April to 31 March, you will get a receipt with your reference number. This should be carried with you whenever you're fishing.
Fishing licences are required for every angler aged 12 years and over, for use of a maximum of two rods on each occasion. Juniors must be under 17 and over 12 years old.
Concession licences are available to people aged over 65; or those who hold a Blue Badge for parking or receive Disability Living Allowance.
You can buy a licence online, in person or by phone at any Post Office in England and Wales or by Telephone 0844 800 5386 or by yearly direct debit with the Environment Agency.
Norfolk has many areas of fragile wetland and marshes, so please remember to take all litter home and refrain from discarding fishing tackle, line and hooks as they threaten the health of Norfolk wildlife
Norfolk waters provide avid fishermen plenty of opportunity to land that whopper, whether it is in the inland lakes, broads, rivers and drains, off the beaches or out at sea.
The fish most caught offshore are mackerel, tope, code and bass and all are exciting catches, making the rod holder work hard for their reward.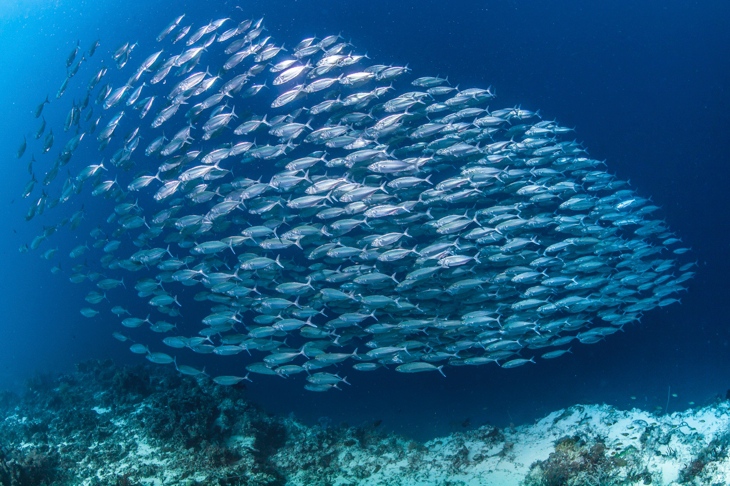 For all the info you need on where to go fishing on the Norfolk Broads, click on Where to go fishing on the Norfolk Broads