The Broads Lowdown
There are seven rivers running through Norfolk and Suffolk and sixty three Broads or lakes formed by the flooding of ancient peat workings, generally follow the path of these rivers and all of this together with some surrounding land, is as an area of outstanding natural beauty with a level of protection awarded to it that is equivalent to a national park,  the Norfolk & Suffolk Broads have just recently been designated as a National Park.
The Broads themselves range in size from small pools to the large expanses and individual Broads may be directly on the river, or are more often than not situated to one side and connected to the river by an artificial channel or dyke. They are unevenly scattered with the majority to be found in the northern half of the Broads which have the rivers Bure, Thurne and Ant, and the minority in the central and southern areas of the Broads which have the rivers Yare, Wensum, Waveney and Chet.
Thirteen of these Broads are open to navigation. A further three have navigable channels and some of them have navigation restrictions imposed on them in the Autumn and Winter.
The River Bure rises near Aylsham and on its way to the sea passes through Coltishall, Belaugh, Wroxham, Hoveton, Salhouse, Woodbastwick, Horning, Ranworth, South Walsham, St Benets Abbey, Upton, Acle, Oby, Stokesby, Great Yarmouth.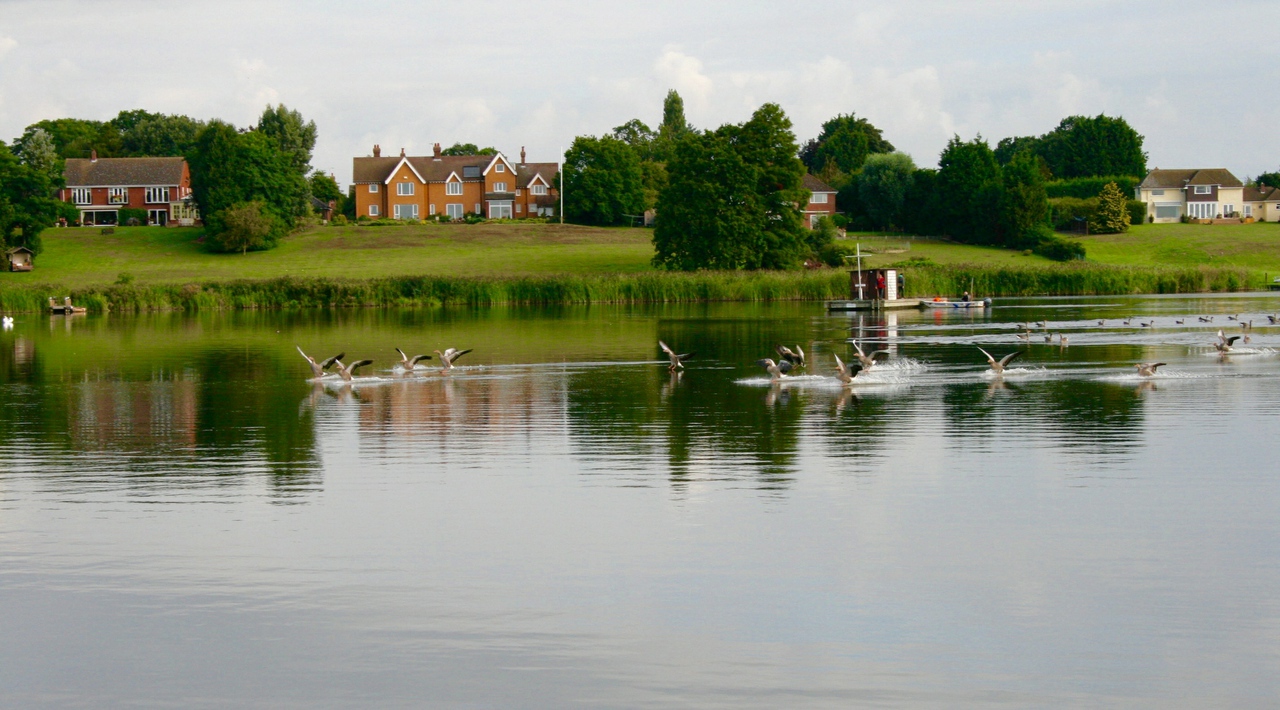 The Navigable Broads are Belaugh Broad, Bridge Broad, Wroxham Broad, Salhouse Broad, Hoveton Little Broad (Black Horse), Ranworth Broad, Malthouse Broad.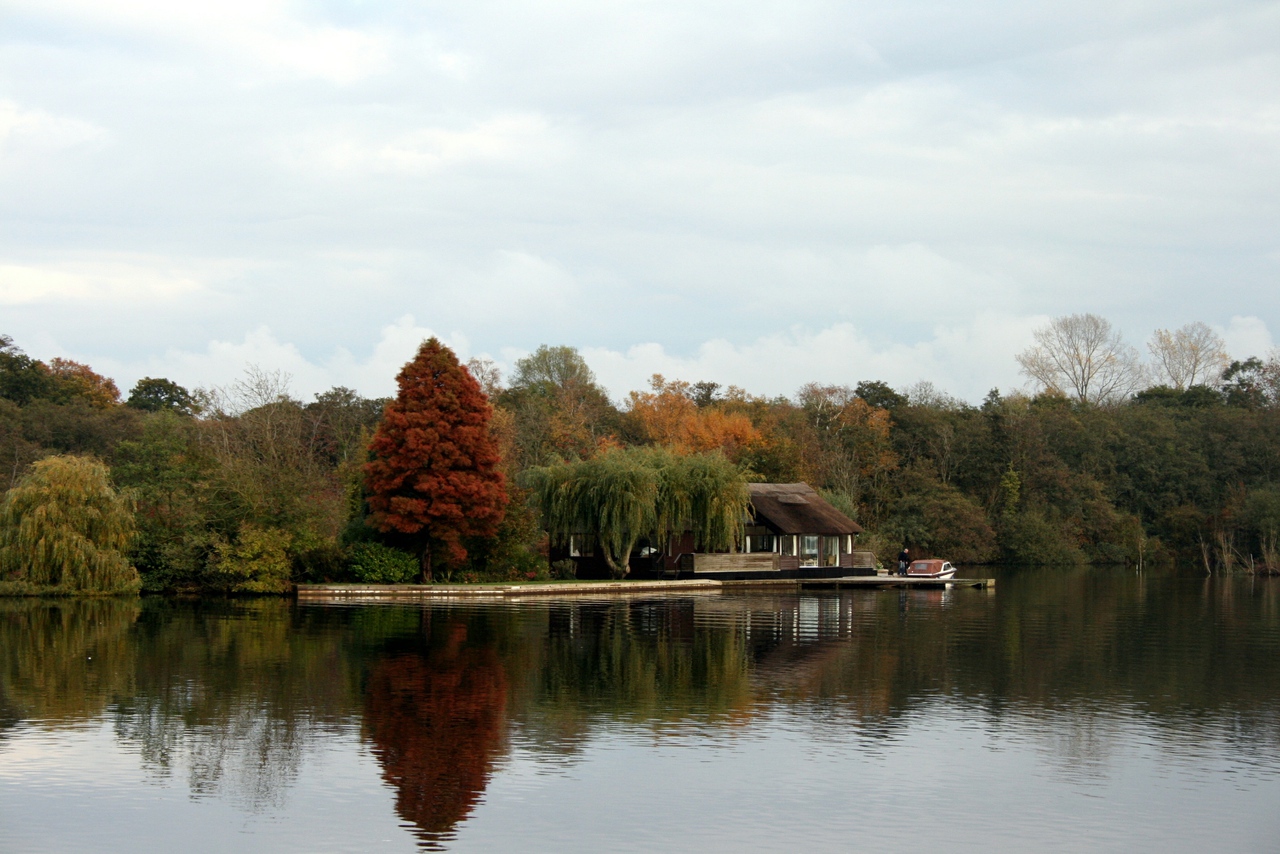 The Broads that are closed to navigation, but some of which can be explored by canoe or accessed by walking are Hoveton Great Broad, Decoy Broad, Cockshoot Broad, Burnt Fen Broad, Upton Broad and Marshes (Site of Specific Interest), Mautby Decoy Broad, Bure Marshes (NNR Reserve).
The River Thurne rises near Martham and flows for about six miles and then joins the River Bure and on its way it passes through Hickling, Horsey,Martham, West Somerton, Thurne, Potter Heigham and Ludham.
The navigable Broads are: Upper Thurne Broads and Marshes (Site of Specific Interest), Hickling Broad, Horsey Mere, Womack Water, Martham Broad (NNR).
The River Ant rises at Antingham and winds is narrow way down to join the River Bure at St Benet's Abbey passing through or near to Honing, Dilham, Wayford Bridge, Stalham, Sutton, Barton Turf, Neatishead, Irstead, How Hill, Ludham and Ingham.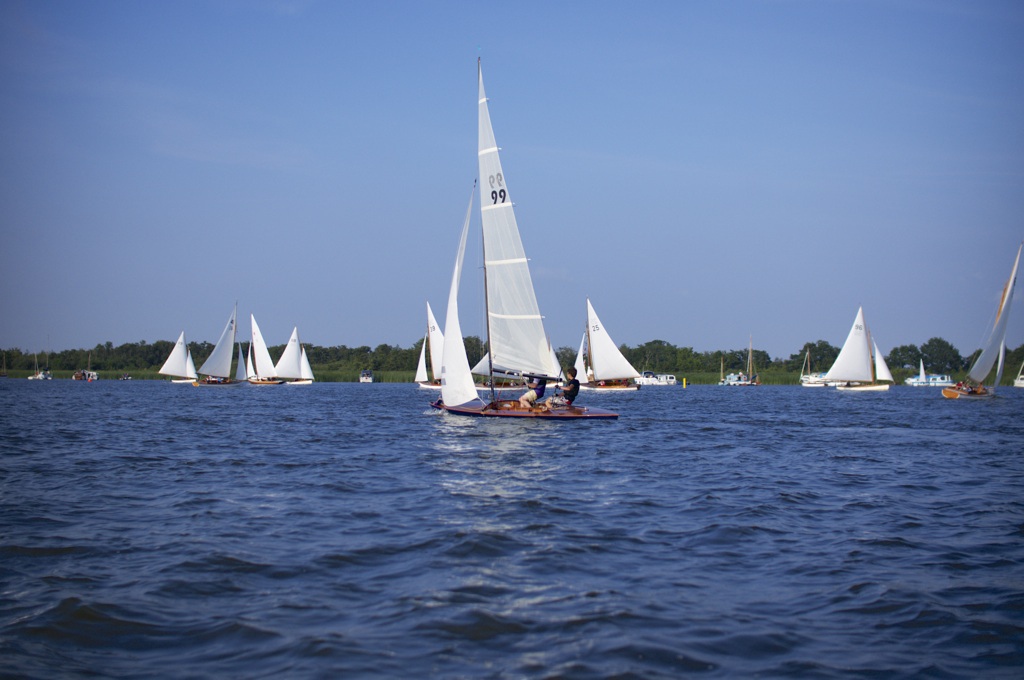 The navigable Broads are: Barton Broad and Sutton Broad.
Other non-navigable Broads and expanses of water to explore are: North Walsham & Dilham Canal, Dilham Broad, Turkey Broad, Alderfen Broad, Crome's Broad, Catfield Broad, Broad Fen Ant Broads & Marshes (NNR), Calthorpe Broad (NNR).
The River Yare rises south of Dereham and flows through the edge of Norwich on its journey to the sea. On its way it passes through Norwich, Thorpe St Andrew, Postwick, Bramerton, Brundall, Haddiscoe, Surlingham, Cantley, Reedham, Berney Arms, Halvergate, Breydon Water.
Navigable Broads are: Surlingham Broad, Rockland Broad, Breydon Water (RSPB Reserve), Haddiscoe Cut.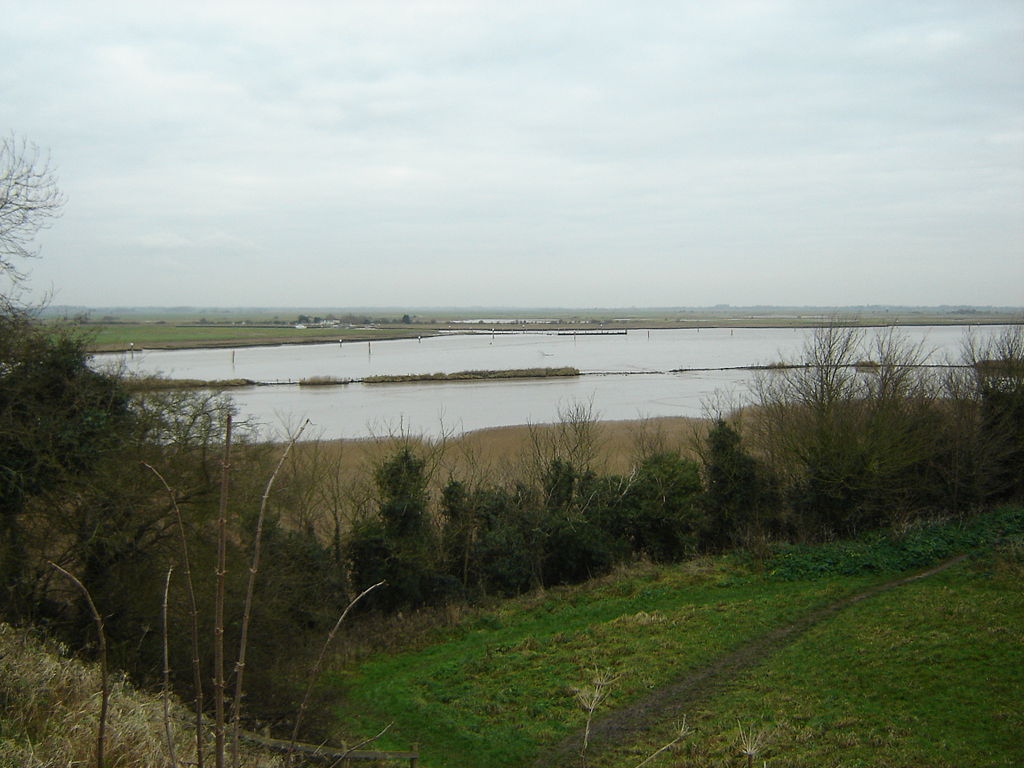 The non-navigable Broads to explore are Carleton Broad, Halvergate Marshes (RSPB Reserve), Berney Marshes (RSPB Reserve), UEA Broad, Wheatfen Broad, Strumpshaw Fen (RSPB Reserve), Surlingham Church Marsh (RSPB Reserve), Mid Yare (NNR).
The River Chet is a tributary of the River Yare and it passes through or near to Loddon and Chedgrave . Hardley Flood is part of the spillway for the Chet and is part managed by the Norfolk Wildlife Trust.
The River Waveney is a tributary of the River Yare, joining that river just near Breydon Water and it flows through Norfolk and Suffolk. On its way it passes by Burgh Castle, Beccles, Diss, St Olves, Herringfleet, Somerleyton, Fritton, Gillingham, Geldeston, Burgh St Peter, Bungay, Ditchingham, and Lowestoft.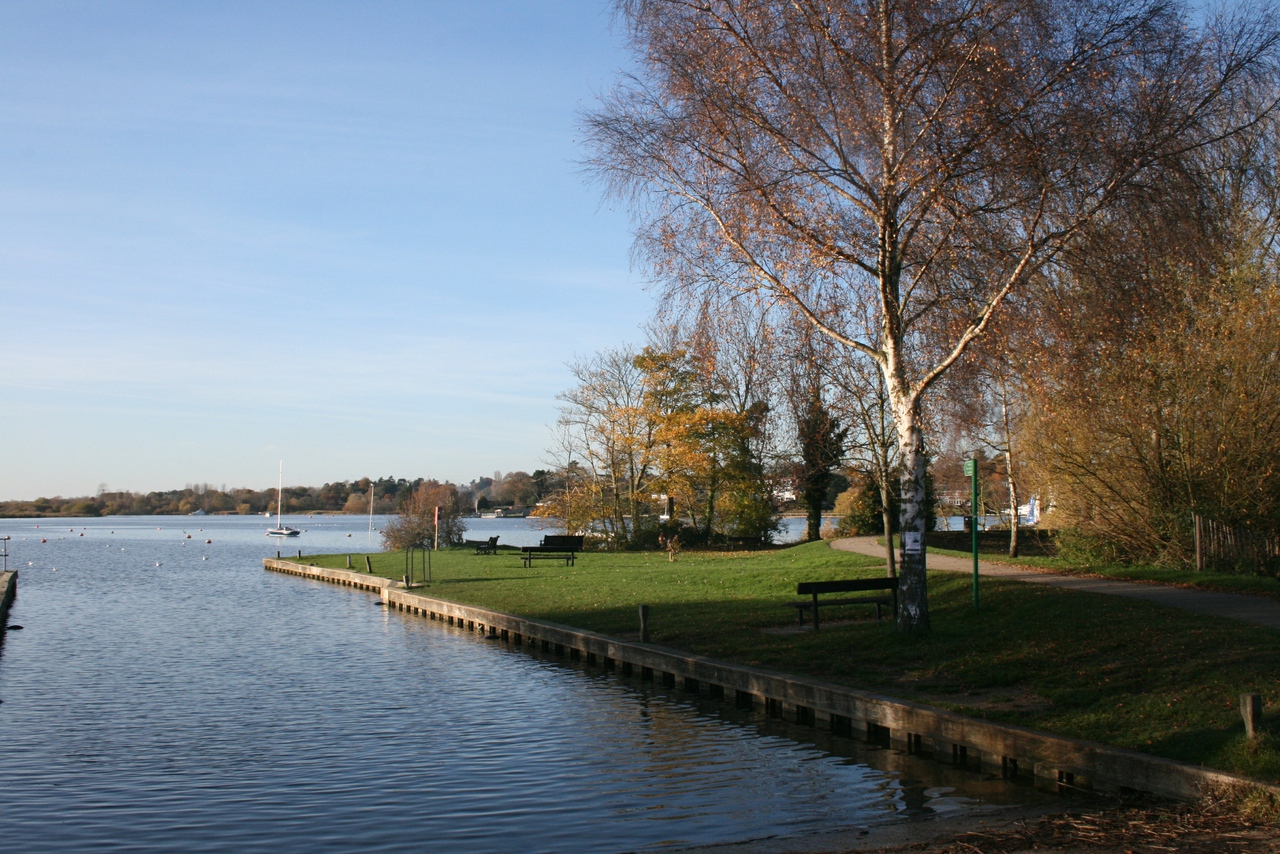 The only navigable Broad is Oulton Broad Fritton Decoy Broad and Barnby Broad and Marshes are two areas in Suffolk that can be accessed by foot.
The River Wensum rises near Fakenham in northwest Norfolk and flows through the centre of Norwich before joining the River Yare just east of the city. The navigable section of the river is entirely urban and runs from the centre of Norwich, past the Cathedral to the confluence with the Yare.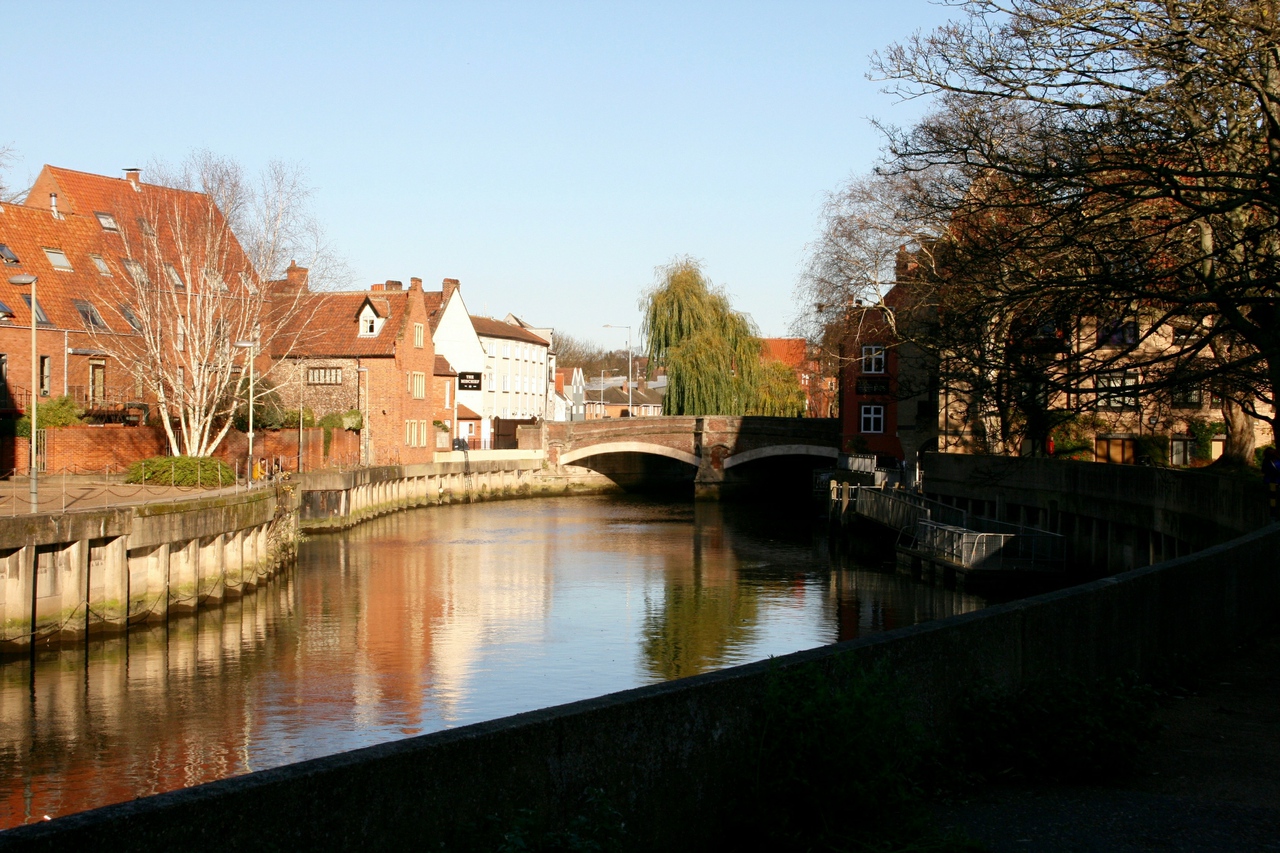 The Trinity Broads are an exception to the general rule, in that whilst they are connected to each other they have no navigable connection to the rest of the broads. The broads are: Rollesby Broad, Ormesby Broad, Filby Broad, Lily Broad, Ormesby Little Broad.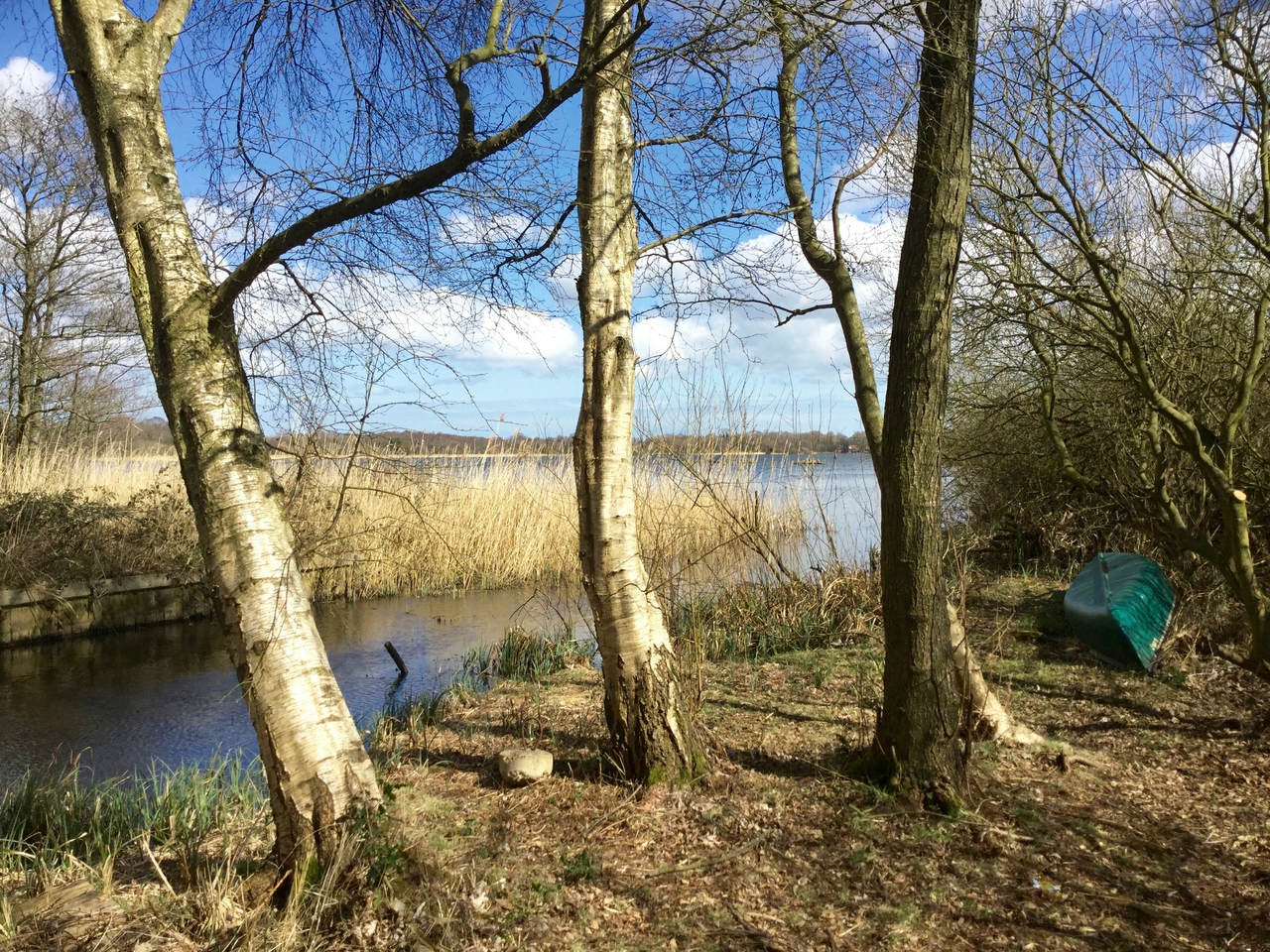 Don't forget this …
Climb to the top of Ranworth Church
Must see Museum …Museum of the Broads
Outside thrill…Powerboat Racing at Oulton Broad
Locals chill place …Barton Broad
Surprise, surprise … Ghosts on the Broads (Herbert Woods)
Your kiddies will always remember this …Bewilderwood